Each Business Module comes with a 100% Guarantee.
Covering a variety of topics, the modules are designed to bring immediate results to the table, by addressing a number of issues in four specific "areas of focus" (Sales, Meetings, Trade Shows, and "PR").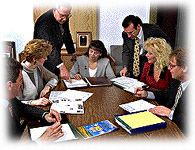 Quite simply, if you do not benefit from K2 Business Solutions modules, YOU DO NOT PAY.