It is essential that your company's message is conveyed by your Sales Team in a consistent, concise and effective manner.  Without proper training, support materials, and overall company direction and support, it is highly probable that your Sales Team will not achieve the desired results.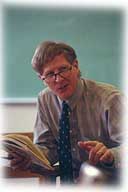 K2 Business Solutions can develop a custom training program that can be delivered by your Management Team, or we can actually do the training ourselves.  Our main focus is on making certain that your sales team understands all aspects of the "sales cycle", and that they can effectively present your products/services.
Note: You are required to supply the specific information that is unique to your company's products/services.  K2 Business Solutions can work with you on developing these materials if necessary.